Greater Virginia Peninsula Escape (a.k.a.) for Kids' Sake 2021
About This Campaign
GREATER VIRGINIA PENINSULA ESCAPE FOR KIDS' SAKE
APRIL 24, 2021
THE 2021 BOWL FOR KIDS' SAKE EVENT HAS BEEN REIMAGINED!

Make your team today for Escape (aka Bowl) for Kids' Sake - a virtual event
that will be the best time you've ever had online!
Same Fun...Different Format! Oug Goal is to Raise $10,000...So Let's Get Started!
Now more than ever, our Littles need the support of our community and we are counting on you to help us ignite their potential. Help us continue to provide mentors for youth in our community through our reimagined spring event - Escape for Kids' Sake. This virtual celebration will be a high-energy, team building experience and an opportunity for everyone in our community join together to make a difference. Be sure to join us to put your sleuthing skills to the test and celebrate the importance of mentoring.
Team Prizes

*Raise $600* Access to the event celebration, Escape from Treasure Mountain
*

Raise $750

*

Team receives f

ood and beverage vouchers to local vendors

(+above benefits)
*

Raise $1,000*

Receive voucher to bowl at AMC Sunset Lanes

(+above benefits)
*

Raise $1,250*

Your t

eam will become the faces of the 2022 Bowl campaign (+above benefits)
​The Ultimate Fundraising Team! Any team that raises $5,000 or more will receive all of the above benefits and will have the opportunity to create their own Lip Sync Karaoke video and a hold a year's worth of bragging rights!
TO PARTICIPATE
DONATE
to a team, click "Donate" and choose the your favorite team.
TEAM CAPTAINS, click on
"Register your own team" to sign up.
JOIN AN EXISTING TEAM, click "Participate as an individual"
and then choose your team.
SPONSOR THIS EVENT, if you would like to sponsor this event, please click "Sponsor this campaign"
and choose your sponsor benefits level. Or email Danielle Cohen to set up a call to learn more.
To see all registered teams, please scroll to the bottom of the page!
Questions?
Contact Danielle Cohen at dcohen@bigbrobigsis.com
3

teams

$2,417

raised of

$10,000

goal
Campaign to Support Big Brothers Big Sisters Services, Inc.
Active in Virginia since 1962, Big Brothers Big Sisters creates and supports one-to-one mentoring relationships that ignite the power and promise of youth. BBBS serves youths ages 6 to 18 by matching youth (Littles) with caring, consistent adult mentors (Bigs). Bigs and Littles meet weekly and work towards goals that help the Little build social skills, increase academic achievement, and create healthy lifestyles. Big Brothers Big Sisters provides mentors throughout Greater Richmond, Tri-Cities, Hampton Roads and the Greater Virginia Peninsula.
Fundraising Teams
Zeta Lambda Chapter continues to partner with Big Brothers Big Sisters to make a difference in the lives of youth in our community.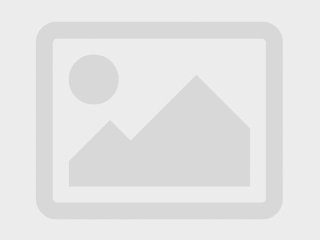 We're a group of cool kids supporting and providing guidance for even cooler kids!! Will you join us??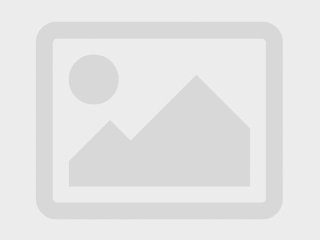 Join in the fun, build teamwork and solve the escape room.
Perry McDaniel gave a $21.40 donation to support Terrian Brown to support Cool KidZ 4 KidZ

Dedication In Honor of: Terrian Brown

Proud to support Terrian Brown. He is my hero...yay yaheeee

Charleen Brown gave a $21.40 donation to support Terrian Brown to support Cool KidZ 4 KidZ

Dedication In Honor of: Terrian Brown

Proud to support Big Brothers & Big Sisters on behalf of mentor-Big Bro Terrian who continues to be an inspiration to his family, colleagues, friends and his Lil bro from your organization.

An anonymous donation of $53.04 has been made to support Ja'Mario Wright

For your unwavering commitment to your community and our Bigs and Littles.

Leadership in Developing Our Communities